Elena Polunkin Appointed VP of Business Development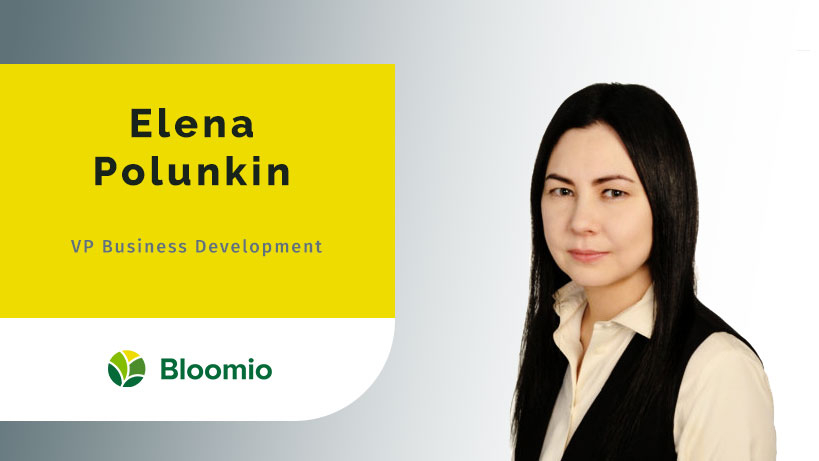 Zug, 13/06/2019 – Bloomio, the digital investment platform redesigning the venture capital industry, announces today that Ms. Elena Polunkin, has joined Bloomio in the role of VP Business Development. Her main duties will relate to the development of strategic partnerships with financial institutions and leading fintech players.
"We are thrilled to have Elena onboard! Her financial experience, coupled with her strong winning attitude and personality are the assets we need to strengthen Bloomio's network" said Max Lyadvinsky, Co-Founder and CEO of Bloomio "she will lead the crucial task of identifying and developing the strategic partnerships to fuel the growth for our company".
"I'm happy to join Bloomio! My decision was driven by Bloomio's mission to disrupt the traditional business model with an alternative to give access to investments to these who did not have a chance before! Bloomio is a technology wise startup, now it's time to connect the unconnected and create strategic partnership with the key financial players."
Commented Ms. Polunkin, explaining her decision to join Bloomio.
Background on Elena Polunkin
Ms. Polunkin holds an EMBA from EPFL (École Polytechnique Fédérale de Lausanne) as well as further executive education at Oxford and at the MIT. She has over 10 years of experience in the financial services industry mainly focusing on M&As, legal and financial due diligences and the overall development of strategic initiatives for VC funds.