Pre-order functionality now available on Bloomio for registered investors.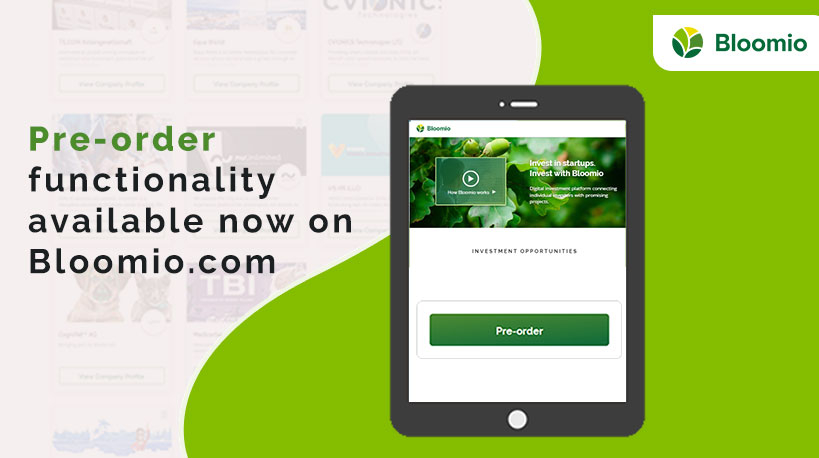 We released today a new functionality for registered investors to indicate interest in upcoming campaigns by placing pre-orders.
The new feature is accessible from the startup's pages and - once the user logs-in – a pre investment order can be placed. This step doesn't represent a binding commitment and a final confirmation will be requested once the crowdfunding campaign will start.
By using the pre-ordering functionalities, Bloomio's investors secure their participation to the selected campaigns, hence avoiding missing appealing investment opportunities due to the risk of overbooking.